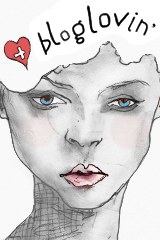 Have you ever heard of Bloglovin? I had heard of it, but was delayed in joining… but wow it is so cool and convenient! You can follow all your favorite blogs (and I personally have a ton of faves), all in one place! I can't tell you how many times I went to a blog, followed them on Facebook, yet never heard from them again. It's sad… I call it the Facebook Twilight Zone. Bloglovin is different in that you see everything in real time!
Here are some of my favorite blogs to follow (besides mine right?!):
Tatertots & Jello— great crafts and fun recipes!
Girl Gone Mom— fabulous reviews, giveaways, and her recipes are divine!
Lindsay's Tea Party— Lindsay is a tea expert. She travels around to all the great tea spots around Southern California and beyond. Plus she has some pretty awesome giveaways going all the time!
Olive and Ivy— Great DIY, fabulous fashion and a quirky name– love it!
You can simply sign up through Facebook, then start following friends, then finally blogs that interest you. All of the posts that each blog that you are following will show up in your feed– easy, quick and all in one place! There is even an app so you can take all your  favorite blogs with you when on the go!